These are some of the ships of the U.S. Navy Mine Force.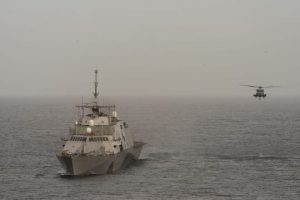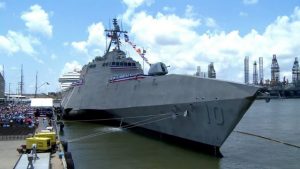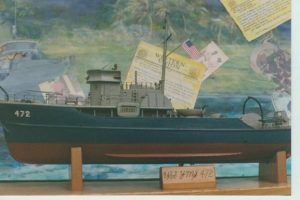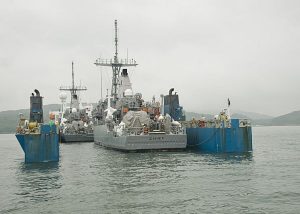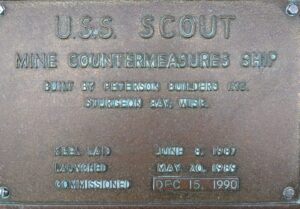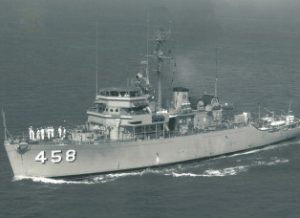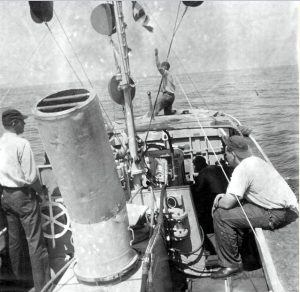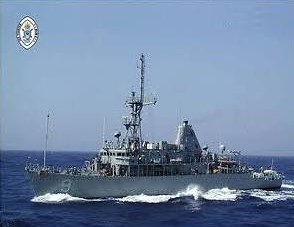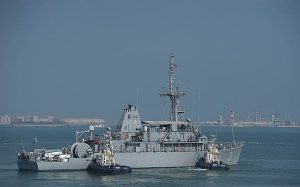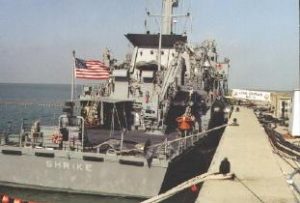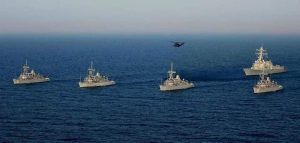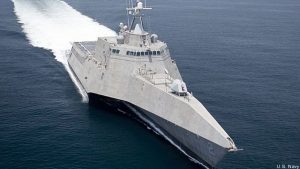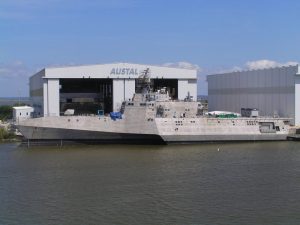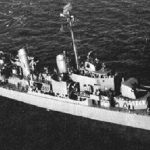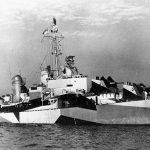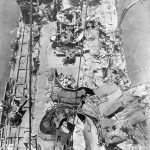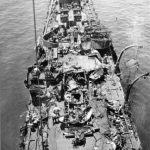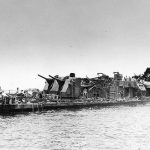 The third ship named USS Aaron Ward in honor of Rear Admiral Aaron Ward was a Robert H. Smith-class destroyer minelayer in the service of the United States Navy.
The U.S. Navy destroyer-minelayer USS Aaron Ward (DM-34) in the Kerama Retto anchorage, 5 May 1945, showing damage received when she was hit by several Japanese suicide planes off Okinawa on 3 May. Note the three-bladed aircraft propeller lodged in her superstructure, just forward of the after 5″/38 twin gun mount.
Minemen aboard the AARON WARD who perished on 3 May 1945 were:

ARMOND, M. J., MN1
FOLLETT, R.R., MN2
RAWLINS, J.B., MN3
ZOLOGA, J.E., MN2
USS Motive (AM-102) was an Auk-class minesweeper built for the United States Navy during World War II. She earned three battle stars for World War II service. She was decommissioned in 1946 and placed in reserve where she remained until struck from the Naval Vessel Register in December 1966.
Name: 
USS Motive (AM-102)
Reclassified: 
MSF-102, 7 February 1955
Honours and awards: 
3 battle stars (World War II)
The Aggressive-class minesweepers are a class of US-built minesweepers. They are designated as MSO (Mine Sweeper Ocean), distinguishing them from the smaller coastal MSCs and inshore MSIs. Besides the US Navy, this class of vessels has also been used by the Belgian Navy and the Norwegian Navy, among others.
Reference – Wikipedia
Countermeasure ships employed by the U.S. NAVY in early years and today.
Designators and description
ACM Auxiliary Minelayer          AM Minesweeper (WW-II built —-steel hull)         AM Minesweeper (Post war—wooden hull)
AMC Coastal Minesweeper      AMCM Airborn Mine Countermeasures                 AMCU Minehunter
AMH Minesweeper Habor       AMS Motor Minesweeper (WW-II built ex-yms)    AMS Motor Minesweeper (Post war wooden hull)
CM Minelayer Cruiser               CMC Coastal Minelayer                                             DM Minelayer Destroyer
DMS Minesweeper Destroyer  MCM Mine countermeasure                                    MCS Mine warfare Command and Support Ship Countermeasure
MHA Minelayer Auxiliary          MHC Minehunter Coastal                                         MM Minelayer Fleet
MMA Minelayer Auxiliary         MMC Minelayer Coastal                                            MMD Minelayer Fast
MMF Minelayer Fleet                MSA Minesweeper Auxiliary                                     MSB Minesweeping Boat
MSC Coastal Minesweeper      MSD Minesweeper Drone                                         MSF Minesweeper Fleet
MSI Minesweeper Inshore       MSL Minesweeper Launch                                       MSM Minesweeper River
MSO Minesweeper Ocean       MSR Minesweeper Patrol                                          MSS Minesweeper Special
SM Minelayer Submarine         YMP Motor Mineplanter                                           YMS Motor Minesweeper (Yard Minesweeper)